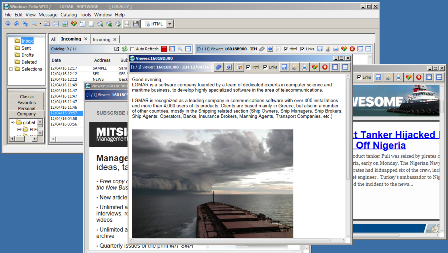 A great usability enhancement requested by TELiX users. Floating Windows allows working simultaneously with several messages in one or more screens.
You may view one or more messages and at the same time prepare the fixture recap to a new message. WT3 offers complete freedom to move your messages around the screen, event to a different screen, anywhere it suits you!
Some quick tips: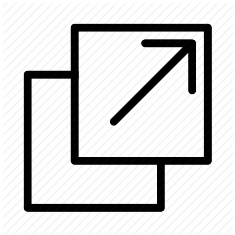 While browsing the message catalogue select the icon to view in a floating window. You may move/drag the message anywhere that suits you.
Create a new message in a floating window by pressing Ctrl-N. Users in preference of preparing messages in a new tab may still create a new message as usual by pressing Alt-N.
Users preferring mostly working with floating windows may select Tools|Options|New Message Floating from the WT3 Menu. This will create every new message in a new window and enable double click on a message to make this floating.
We welcome your ideas and requests for new Telix functionality and usability at this contact link
WT3 is part of the TELiX suite of products, the leading maritime message management system that introduced electronic messaging in shipping. WT3 is offering a user friendly, intuitive interface for email, fax, telex, sms, drag and drop company and personal filing, extensive classification, remote access, and a plethora of company and personal tools to handle your messaging and communications.