Browsing our older messages since 1989 we found some interesting facts about the evolution and pricing of messaging and email for Shipping.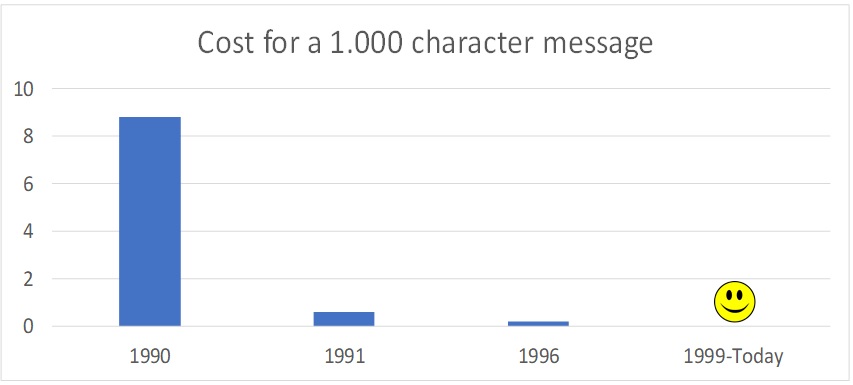 The cost for transmitting a telex message in 1990 was $8.81 (Network World Magazine, August 1990). 
Telix dropped the cost of the same message to $0.60 (BIMCOM price list 1991).
The following years the cost further dropped to $0.17 (COMTEXT price list 1996).
By 1999 most of the maritime companies were using Telix and Internet to transmit messages without any cost.
Telix continues to lead the shipping messaging ever since.