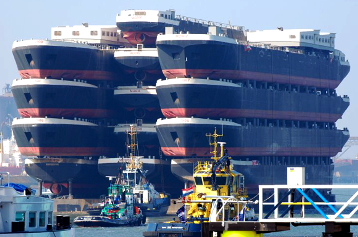 Track automatically the vessel and position information you receive in your email. Use flexible queries and combined search to prepare and communicate your circulars with a few clicks.
Advise immediately clients on how to take advantage of the best opportunities.
Delegate reading thousands of incoming messages to AutoRead© and focus your attention in reviewing the business opportunities and how to best cover the requirements of your clients.
Eliminate duplicate information and noise, check for same positions from multiple originators, use the online and direct link with the vessel particulars; essentially put structure to a great deal of useful business information and communicate these efficiently.
AutoRead© can silently scan all your incoming messages and translate these to vessel positions, useful information appropriately commented and classified.
LgPList© is assisting brokers to manage information related to vessels and positions. Information from incoming messages are immediately available to all users. Examine your data by type, date, size, area, commissions, source, account, etc and summarize to a report, a message or a circular list ready to be forwarded.
Windows Telix suite of products is the leading maritime Message Management System that introduced electronic messaging in shipping. Windows Telix suite includes functionality for: Fleet Tracking and Performance Monitoring, Vessels' Position List, Orders List, Cargo/Port/Company Information, Voyage Estimation, Investment Appraisal, Laytime Calculation, Vessels Sale and Purchase, Message AutoRead, Remote Access, Archiving, etc