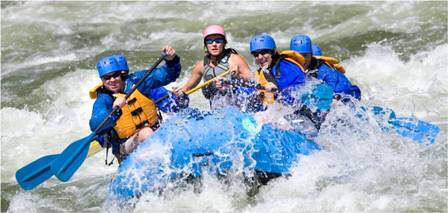 LgMAR is a software company founded by a team of dedicated experts in computer science and maritime business, to develop highly specialized software in the area of telecommunications. TELiX, introduced electronic messaging to the maritime industry in 1989.
LgMAR is recognized as a leading company in communications software with several hundreds of installations and thousands of satisfied users.
Clients are based mainly in Greece, but also in a number of other world regions (Europe, North and South America, Far East, Middle East) mostly in the Shipping related section (Ship Owners, Ship Managers, Ship Brokers, Ship Agents, Operators, Banks, Insurance Brokers, Manning Agents, Transport Companies, etc.)
The LgMAR Team
Helen Skourtis
Business and information technology consultant. Co-founder οf Leagore Software. Extensive experience in the field of information technologies, communications, training and support in the service sector, especially in maritime industry. Directly  involved in the management of different companies on the subject matter and their growth phase. Previous assignments: United Shipbroking ltd, partner heading the customer care department of Leagore Software Ltd.  Deree College.
Since February 2016 Helen is the managing director of LgMAR Software Ltd.
Emmanuel Georgiou MsC
Senior system analyst in Multinational Control Data, IT consultant, Co-founder Of Leagore Software and senior developer in TELiX project and supplementary applications for Maritime industry. Head of LgMAR's Software Technical Department.
Athens University degree
MsC Newcastle Upontine.
Stella Ferderigou
Support specialist and customer care. Stella has a long experience in shipping/maritime applications, information technologies, communications, users training, customer and supplier management and office organization/automation.
Control Data Greece Inc - Diploma in analysis and programming
Niki Sinatsaki
Support specialist and customer care. Niki has a long experience in shipping/maritime applications, information technologies, communications and users training. Previous assignments: IKPI - responsible for research, development and the creation of pharmaceutical substances database.
Deree College  - B. Sc.  Business Administration – Information Systems
Alexandros Moulas
Senior software engineer. Alexandros is a seasoned professional specialized in user interfaces and email message management for the maritime sector. He has more than 20 years experience in other programming areas such as corporate applications.
TEI Athinon - Business administration and finance
Pantelis Vlachos
Software engineer and full stack developer. Pantelis has more than 15 years experience in a variety of programming areas and maritime applications and he enjoys solving business problems by applying state of the art technologies.
Bsc, Mathematics and Computer Science, Department of Mathematics, University of Ioannina
Msc, Technologies and Applications, Department of Computer Science & Engineering, University of Ioannina
Eleni Andri
Administrative coordinator and 1st level support. Eleni has more than 10 years experience in business administration such as finance, accounting, payroll, marketing and office assistance.
TEI Chalkidas - Business administration and finance
Konstantinos Chantzis
Software engineer and analyst. With international experience ranging from sustainable energy projects, location based services in the event industry to experimental driven research with wireless technologies. His previous work includes: software engineering, requirements and specifications, the design and implementation of distributed communication protocols, database programming and GIS data processing, large scale wireless network deployment, analysis, troubleshooting and live deployment crisis resolution.
BSc TEI Athens - Informatics [2006]
MSc University of Edinburgh - Computer Science [2008]
PhD University of Geneva - Computer Science [2014]
George Leboukas
Support specialist and customer care. George has a long experience in support of shipping/maritime companies in information technologies, communications, users training, pre-sales and sales. Previous assignments: IT Consultant and development for commercial applications.
Bachelor – Developer of Commercial programs
Michael Leitourgis
Support specialist and customer care. Michael has a long experience in supporting and consulting shipping/maritime companies with regards to information technologies, communications and ERP software, users training and pre-sales.
B.Sc. Business Administration – Computer Information Systems, Deree College